Hi, I'm working on a derivative for personalizing more Loot Adventurers, Guilds, and Quests (more info on the site).
The idea is straightforward: you can mint eight tattoos from the "Ink" contract; as for og Loot, descriptions and details are left for others to interpret, tho to make tokens more fun, the rarer is an attribute, the more color it gets.

The very rare attributes have the texture of the tattoo represented on token (it can be easily extracted from the SVG for the ones wanting to play with this format).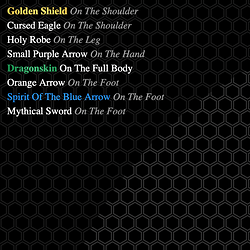 I would love these tokens to be used and be compatible with other Loot projects; for this collection, tattoo designs represent figures of the Loot mythology. I'm working to make it possible for you to bring your preferred Loot Derivative on your skin in the next iterations.